Rende Charity Fund- Dec.27th
On Dec. 27th, our company has established "Rende Charity Fund", the first station is the Gaoqing, Qingcheng Town Central Primary School, donated them 40,000 yuan of computers and 30,000 yuan of knowledge Classroom.
"Ren" represents mutual dearness between people. "De" means moral and character. This charity event is personally organized by the general manager Mr. Niu. He participates in charitable causes every year. While developing business, he does not forget to join the public welfare undertakings and care for helping poor students. His good dedication has been driving us as an employee all the time , good dedication has become an irreplaceable cultural values of Linjia company.
"Rende Charity Fund" will launch more loving organizations to participate in and jointly promote the development of education in remote rural areas of Zibo City, to subsidize students with good academic performance and family poverty to complete their studies.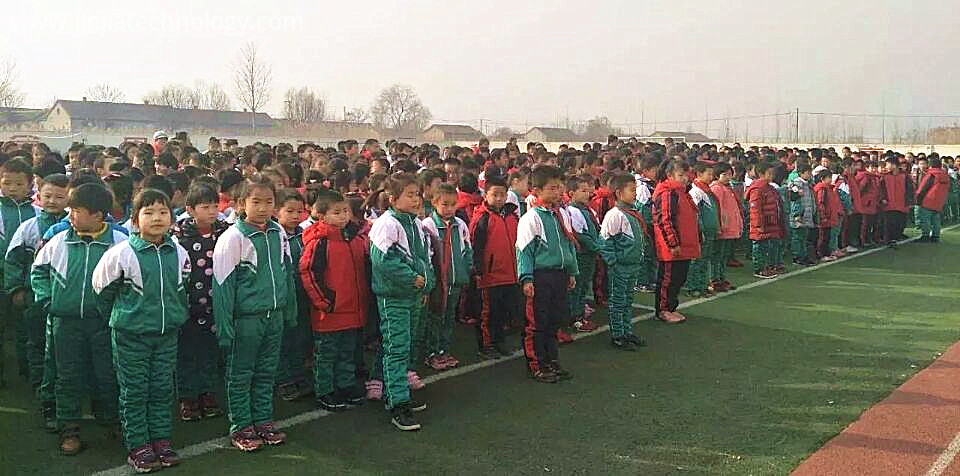 Student in Qingcheng Town Central Primary School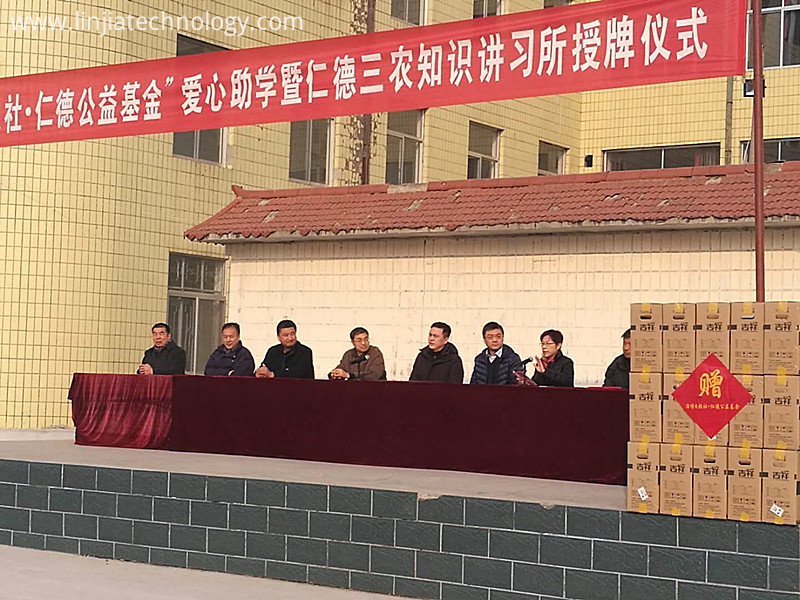 Activity Site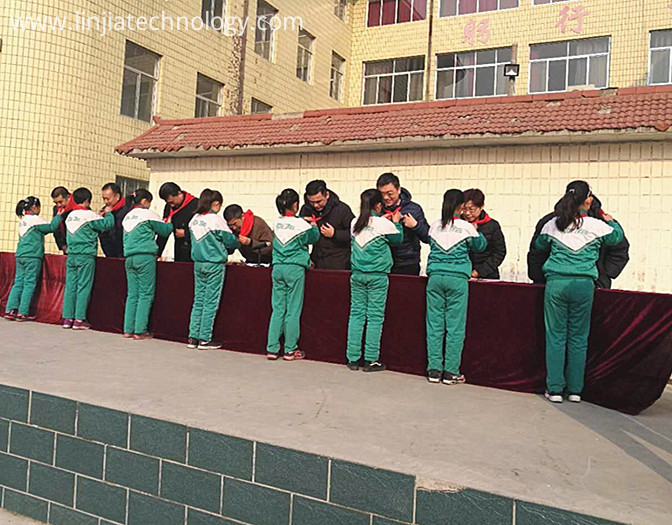 Students was wearing red scarves for the participating leaders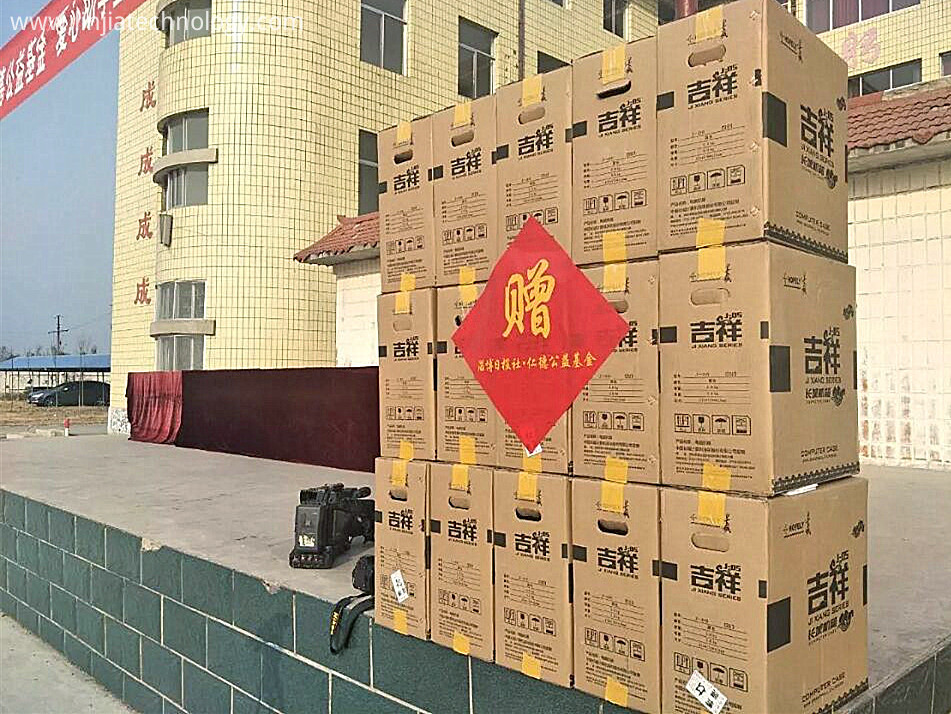 15 computers which were donated for school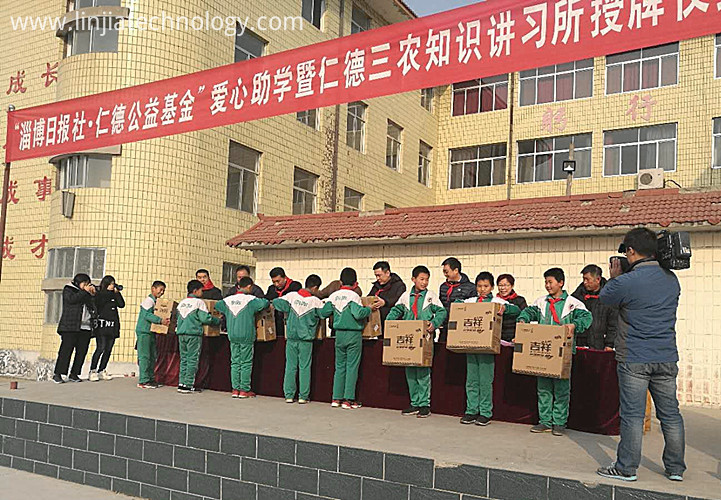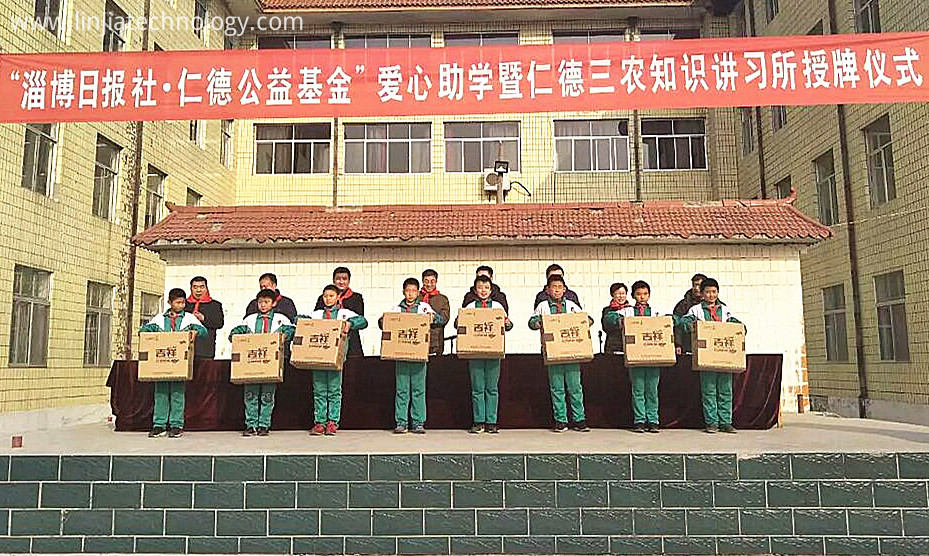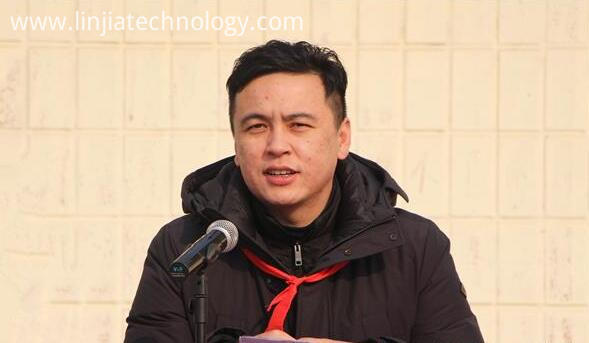 Our General Manager Mr. Niu make a speech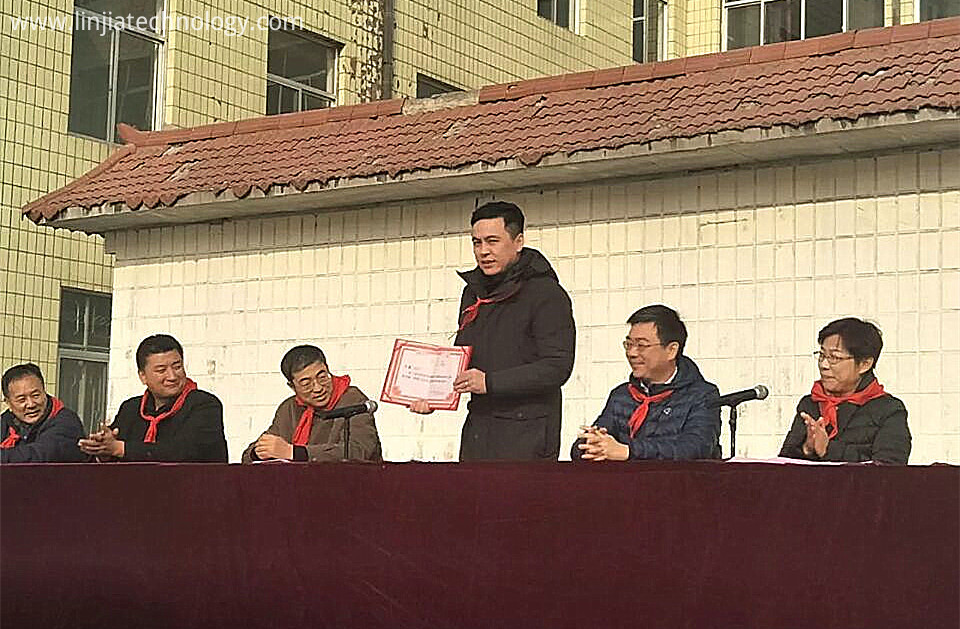 General Manager Mr. Niu get the charity certificate